Who doesn't love the luxury and the comfort of a beautiful designed Hotel Bedroom. The right design can really help you relax and switch off. So how can you get that Hotel Room feel at home?


Layering your Textiles
Textures help to keep a space from feeling flat. Adding a variety of textures such as different materials will help define the look & feel of the space while also giving you that Hotel Room feel.  Think linen bed sheets, velvet cushions and a knitted throw and you will have created that ultimate hotel feel just from layering these textiles.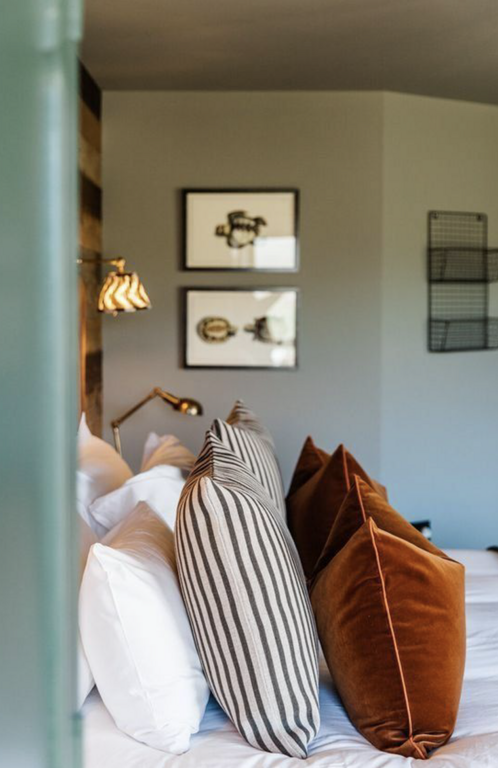 Large Focal Point Headboard
You will usually see the most designed part of a Hotel Room is the bed. A beautiful headboard can help frame the room and give that feeling of luxury. Choosing what the headboard is made of is important and it could be wood, metal or upholstery depending on the vibe you are wanting to create. A large headboard will really make a statement within the room so get creative and play around with size, shapes and textures.


Reduce the Clutter
Having lots of clutter such as make-up and phone wires around the bedroom can make it feel messy. Hotel Rooms rarely have anything out on the sides unless functional, so keeping things hidden in cupboards will really create a calming space. Think about some bedside tables with drawers to conceal your clutter or under the bed storage is also great for hiding larger items and clothes. Charging drawers are great for eliminating the need for excess wires and plugs.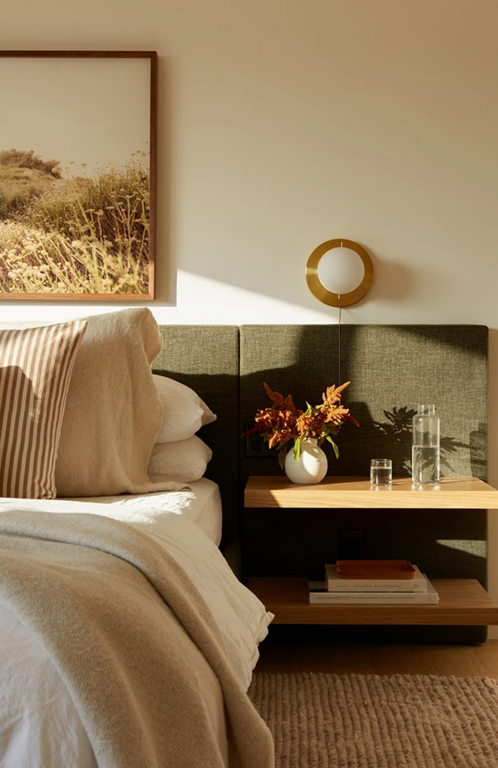 Task, Ambient and Accent Lighting
Think about adding variety to your bedroom lighting.  You want to create different moods at different points of the day which lighting will help create. Using the warm light from a table lamp before bed for relaxing, or a brighter task light near a mirror for getting ready. Having the main lights on a dimmer switch can make a big difference on the atmosphere in a room. Dimming lights can make a room feel more comfortable and create a relaxing ambiance.


Add a rug 
If you have wood flooring, using a large rug which extends beyond the edges of your bed will really add a touch of comfort and luxury.  A small rug will make the space feel cluttered and out of place. The bigger the better (as long as it fits!). Go for a large statement print or something colourful. This will add interest to the room.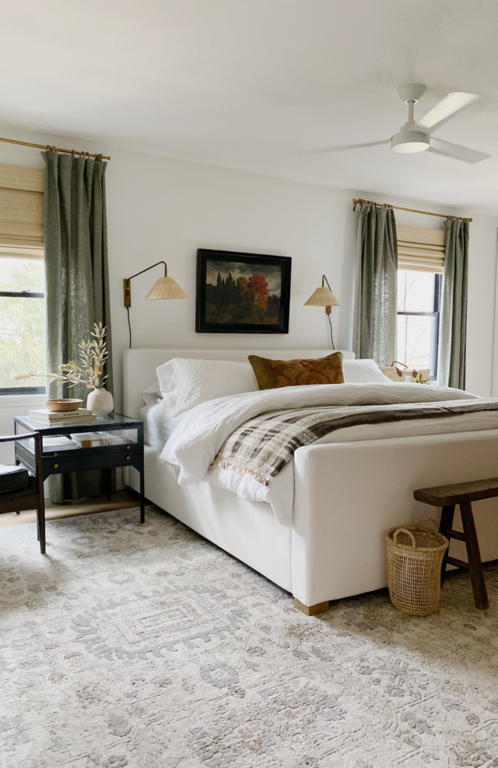 Colour
When it comes to colour think of lighter, muted tones and using the same colour all over. This will create a blank canvas for you to work from when adding all the suggestions above. Think of your walls and ceiling as your neutral base layer and then begin by adding colour and textures with soft furnishings and furniture.

Images from Pinterest